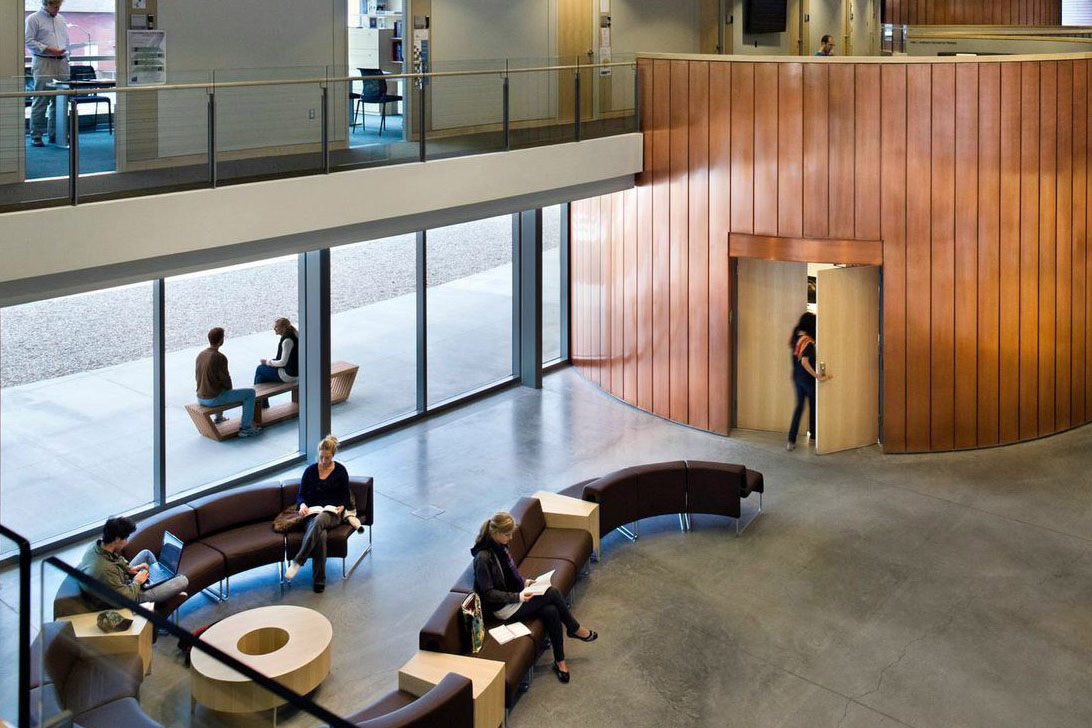 The Reem-Kayden Center
The Computer Science Program is housed in the Gabrielle H. Reem and Herbert J. Kayden Center for Science and Computation (RKC). The main floor of the Center has three large, self-contained "smart" classrooms, an auditorium capable of seating 80, and labs lining the entire western side of the building. The labs are framed by glass walls that overlook woods leading down a slope to Annandale Road. Faculty offices are found on the second floor.
What's in the RKC?
Built in 2007, the Center has state-of-the-art equipment and facilities, with ample laboratory and teaching space.
Lab Hours
Reem Kayden Center 100
Monday–Thursday 7–11 pm, Sunday 6–10 pm
Reem Kayden Center 107
Monday, Tuesday, and Thursday 7–11 pm, Wednesday 9–11 pm, Sunday 6–10 pm
Albee 100
Card access at any time