Computing is an integral part of contemporary life. Computer science encompasses the study of computing technology, theory, and applications in all contexts, including mobile computing, modeling, robotics and autonomous vehicles, and the internet. The Computer Science Program at Bard offers courses tailored to the interests of students from across the College. The program focuses on the fundamental ideas of computer science and introduces students to multiple programming languages and paradigms. It covers theoretical, applied, and systems-oriented topics. Most courses include hands-on projects so that students can learn by building, and by participating in research projects in laboratories devoted to cognition, computational biology, robotics, and symbolic computation.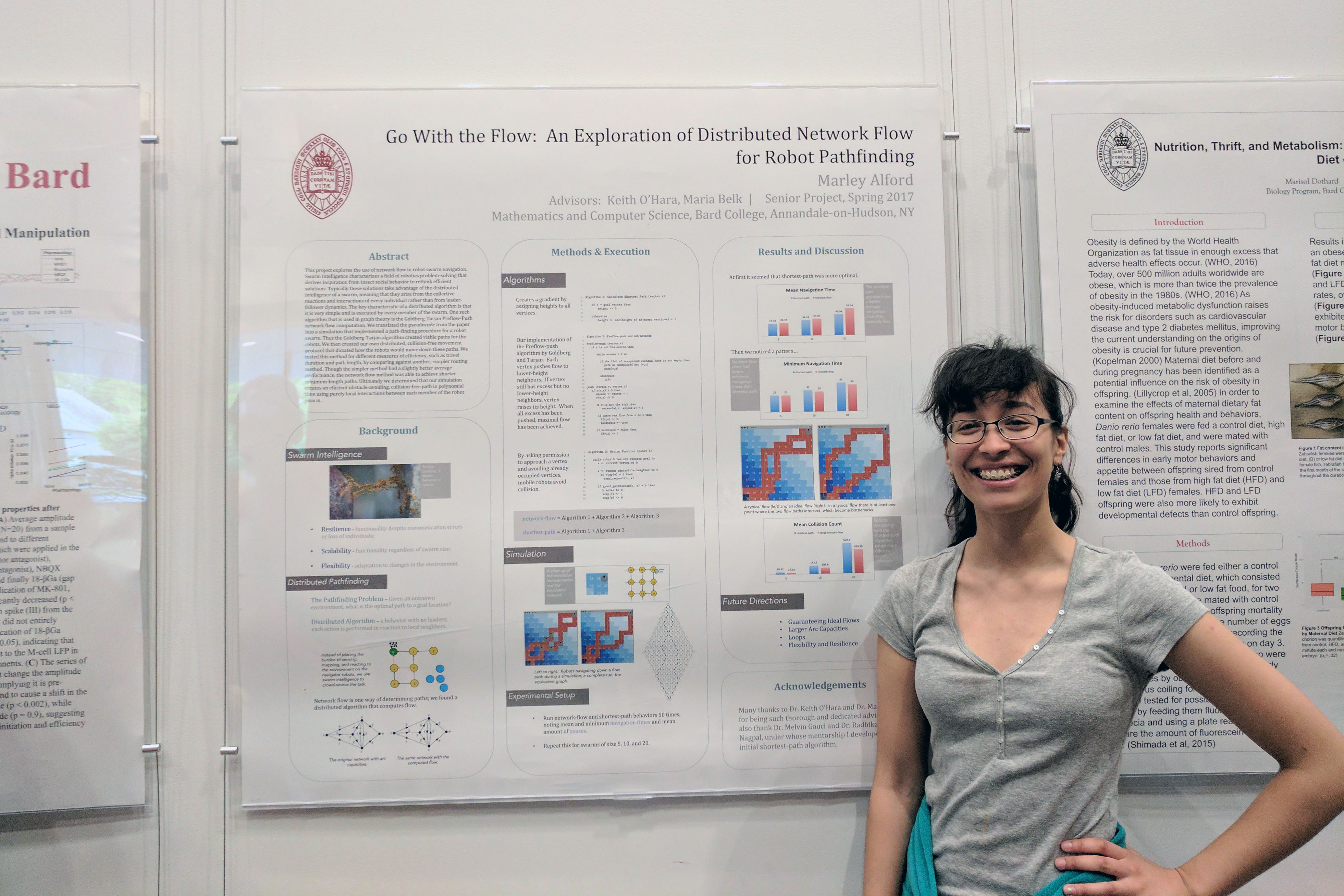 The Computer Science Program at Bard
The Computer Science Program at Bard offers three standard ways to enter the program:
CMSC 110-119 Introduction to Computing
CMSC 141 or 143 Object-Oriented Programming
CMSC 201 Data Structures
Students who would like more information about studying computer science at Bard are encouraged to speak with any of the computer science faculty. They can also read detailed descriptions of the degree requirements.
Our Alumni/ae
Morgan Evans '17
Morgan Evans is a PhD student at the School of Computer Science at Carnegie Mellon University, researching natural language processing on privacy policies. She published and presented a portion of her Senior Project, "An Evaluation of Constituency-based Hyponymy Extraction from Privacy Policies," at IEEE's 25th International Requirements Engineering Conference in Lisbon, Portugal. While a student at Bard, she was a research assistant in the Memory Dynamics Lab and a student fellow at the Hannah Arendt Center for Politics and Humanities.